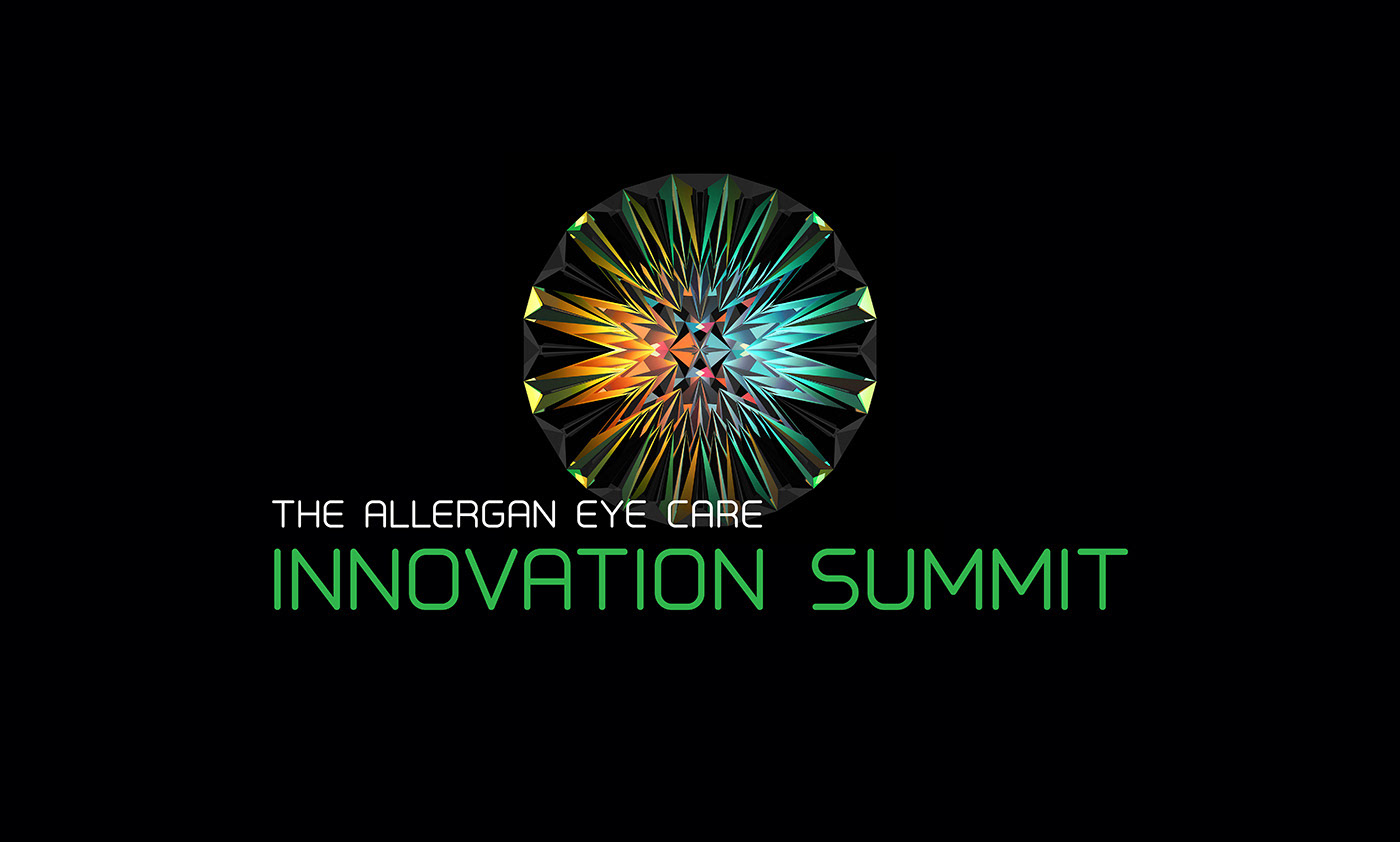 How do you brand an eye care summit without showing the cliché of a blue eye close-up stock image? 
Solution:
 You show the human eye in an original and innovative way. 
It always helps to have a world of resources, both for inspiration and execution. Being familiar with artist Paul Petersen's geometric designs (
SphericalArt.com
), I decided to work with him to create a series of stylized spherical geometric patterns to symbolize human irises. We ended up with a selection of several very interesting abstract human irises to brand The Allergan Eye Care Innovation Summit, including the main event logo and a video animation. This "eye candy" video animation, in which designs blend into each other in kaleidoscopic movements leading up to the logo, was used at the opening of the summit presentation. Attendees were all eyes.